Longleat 50th Anniversary Celebration
Summer 2016 marked the 50th Anniversary of Longleat Safari Park. Brunskill & Grimes were commissioned to create an end of day theatrical celebration featuring a large scale puppet, floats, dancers, live music and interaction with the audiences.
Jimmy designed and built a 7ft tall lion puppet and worked with professional puppeteers as well as training staff from Longleat to puppeteer.
Andy directed the event which was attended by thousands of visitors each day over the Summer.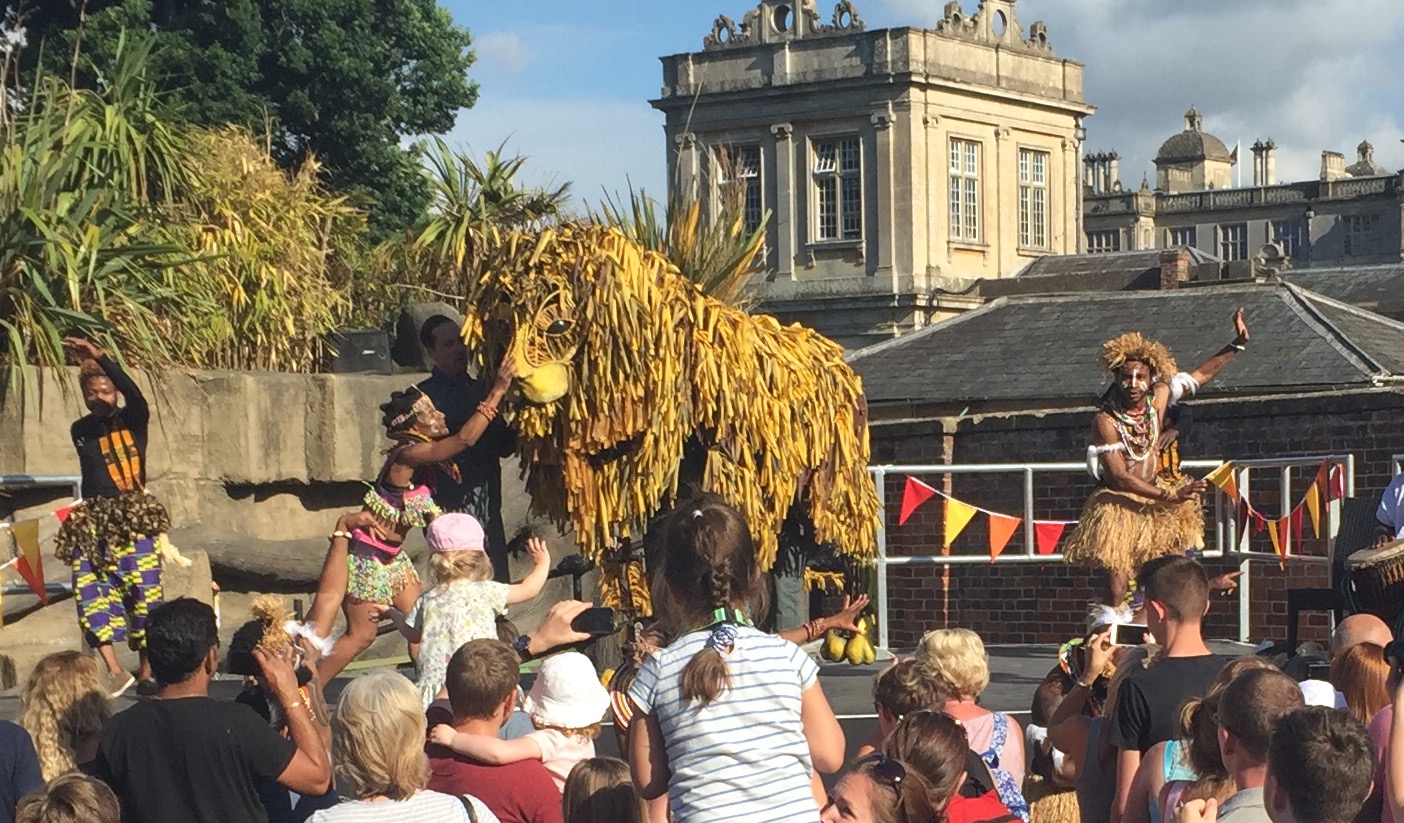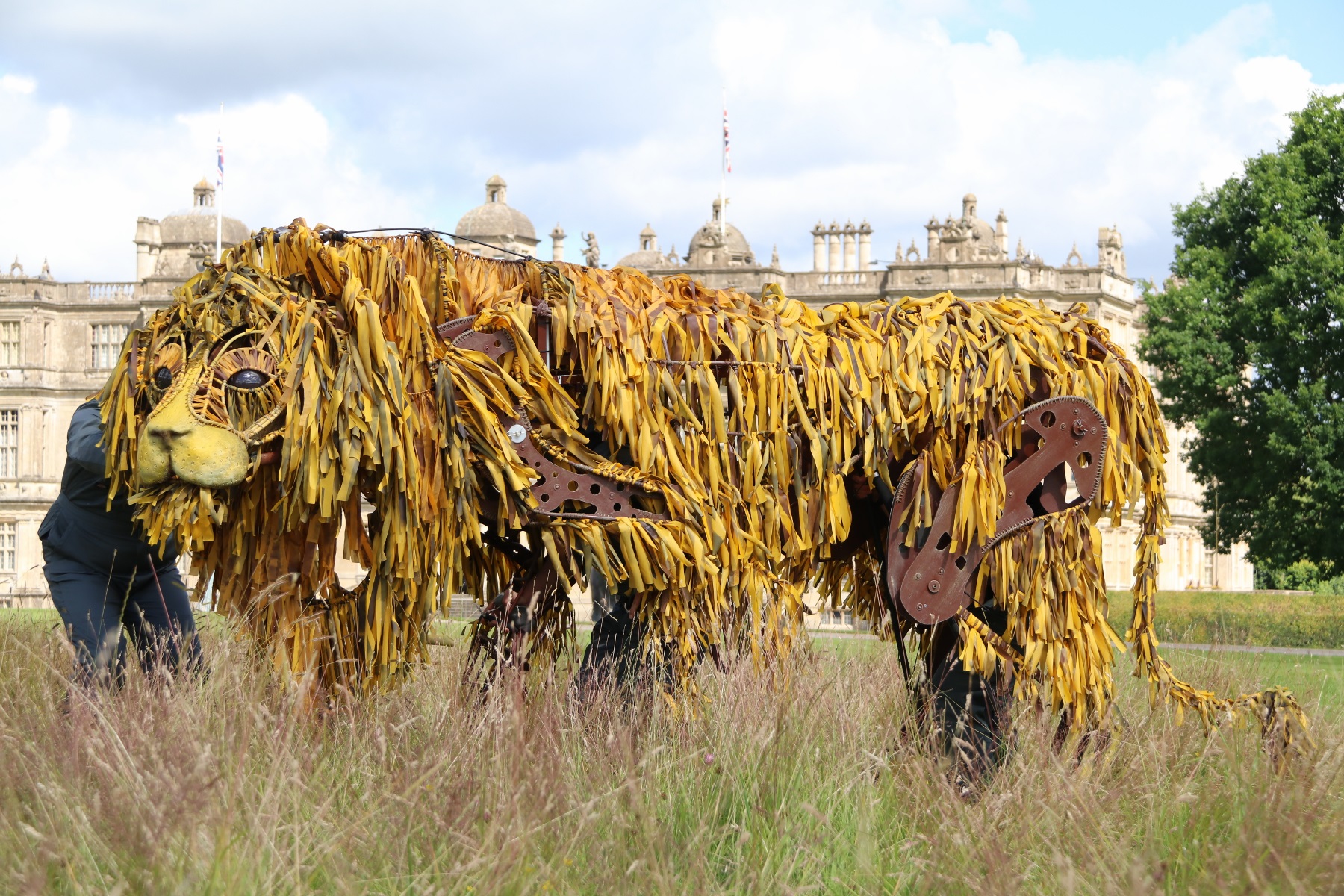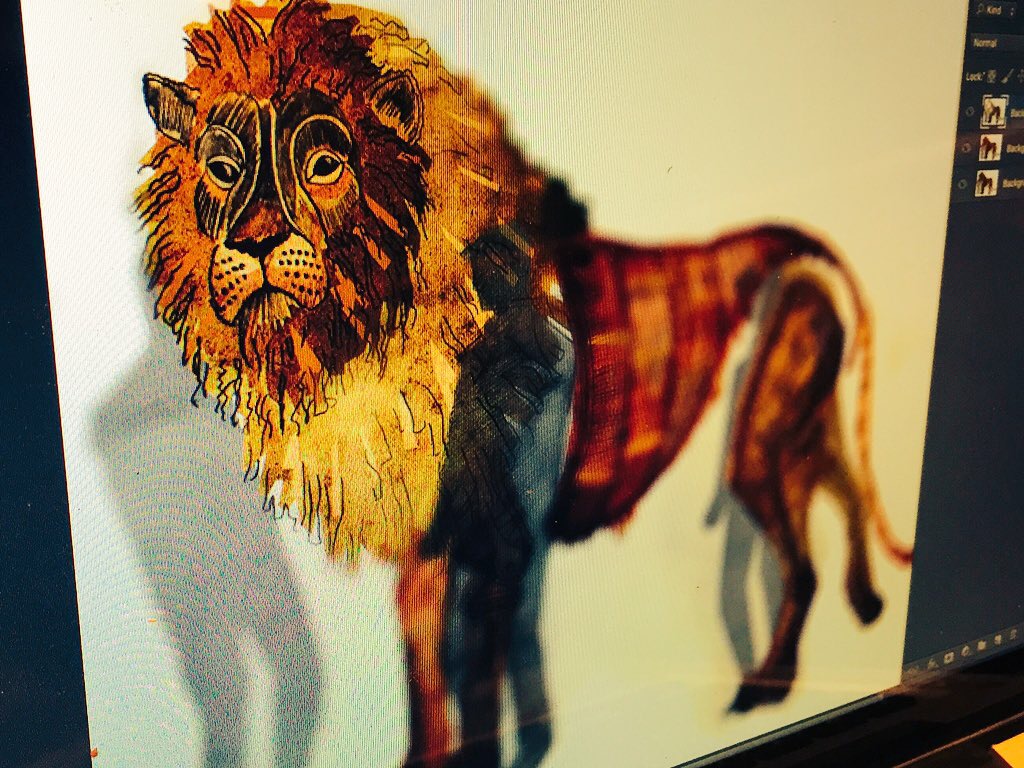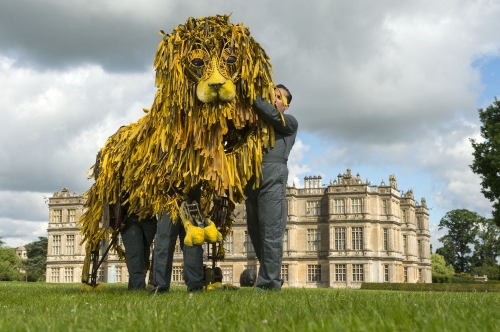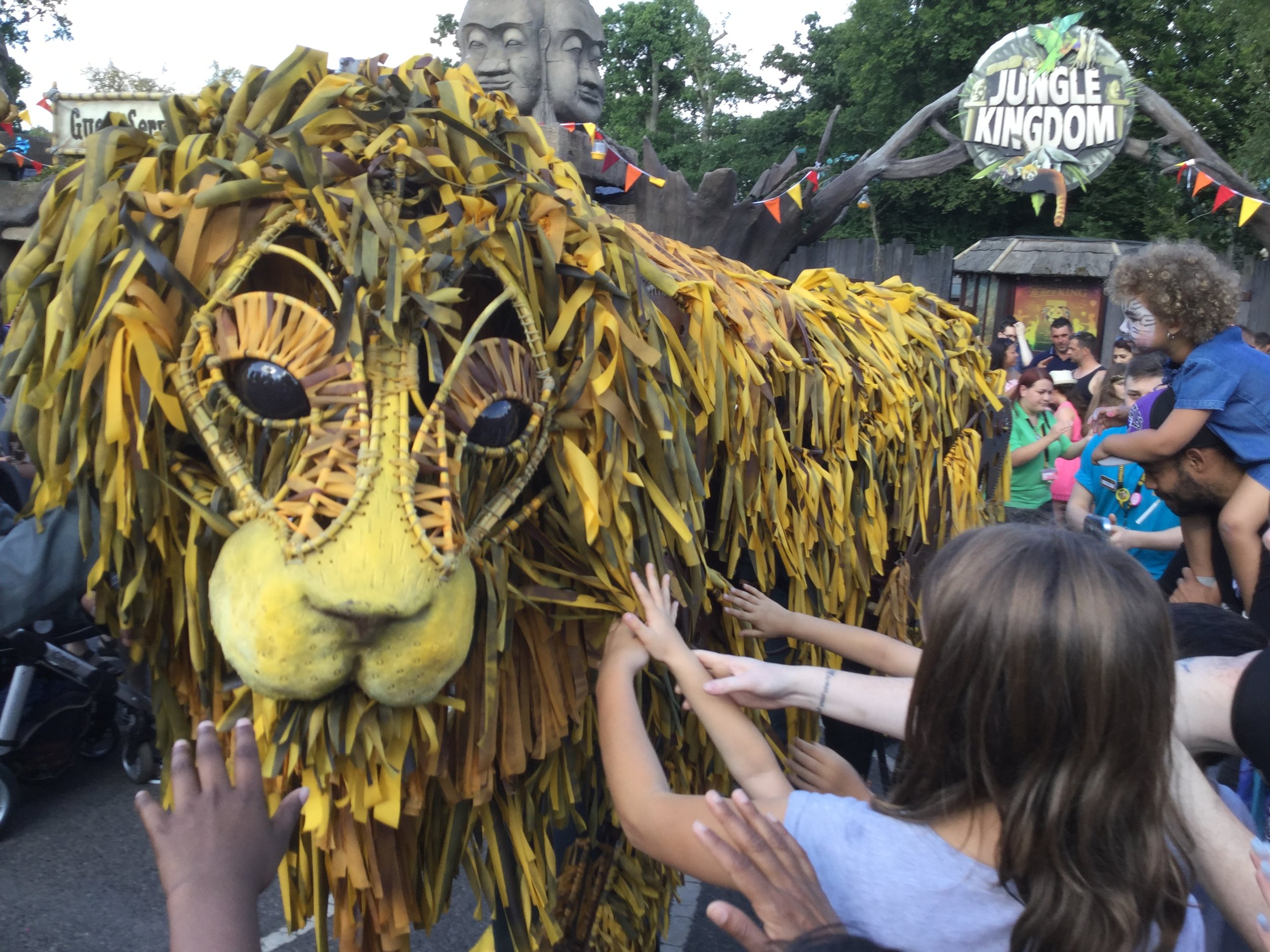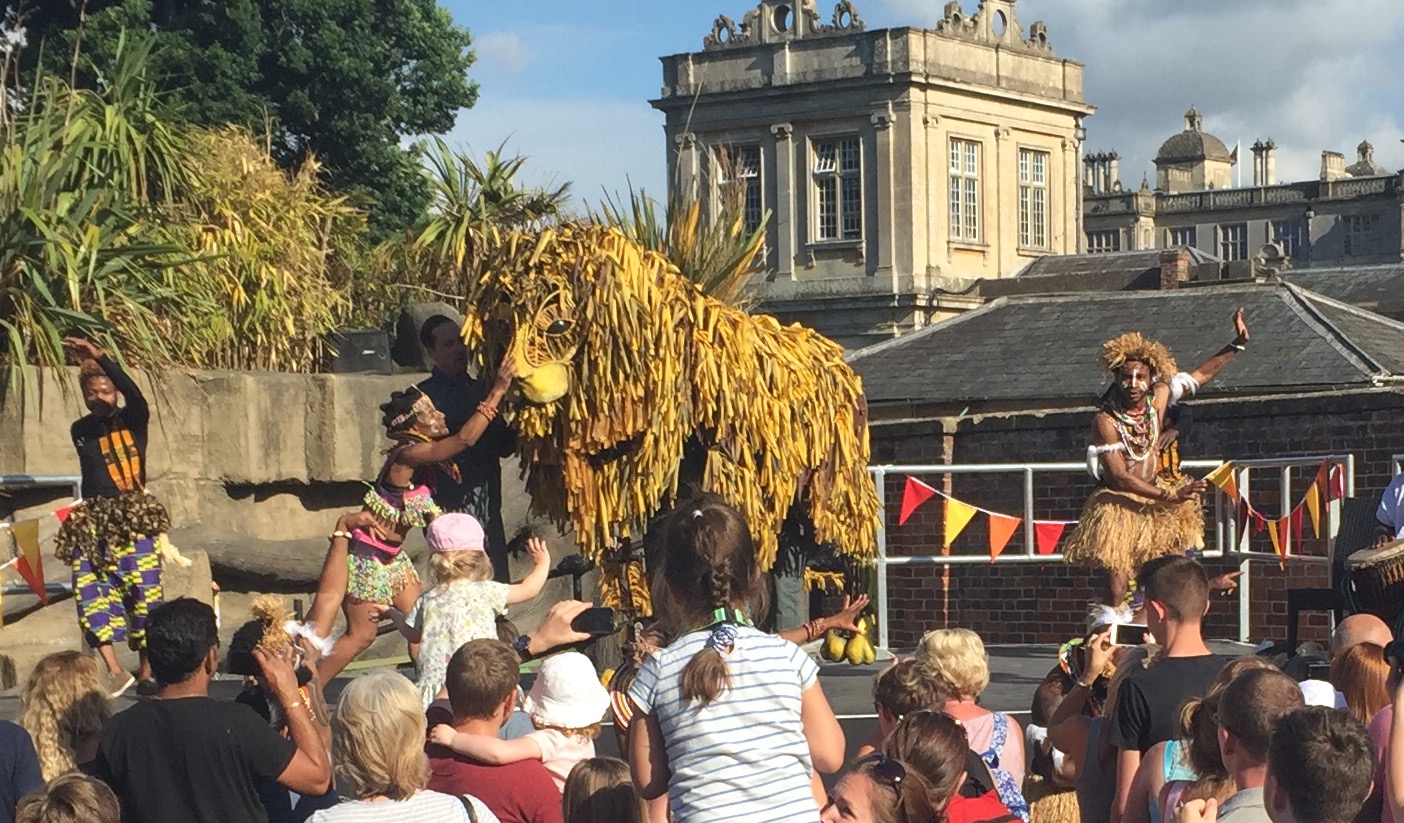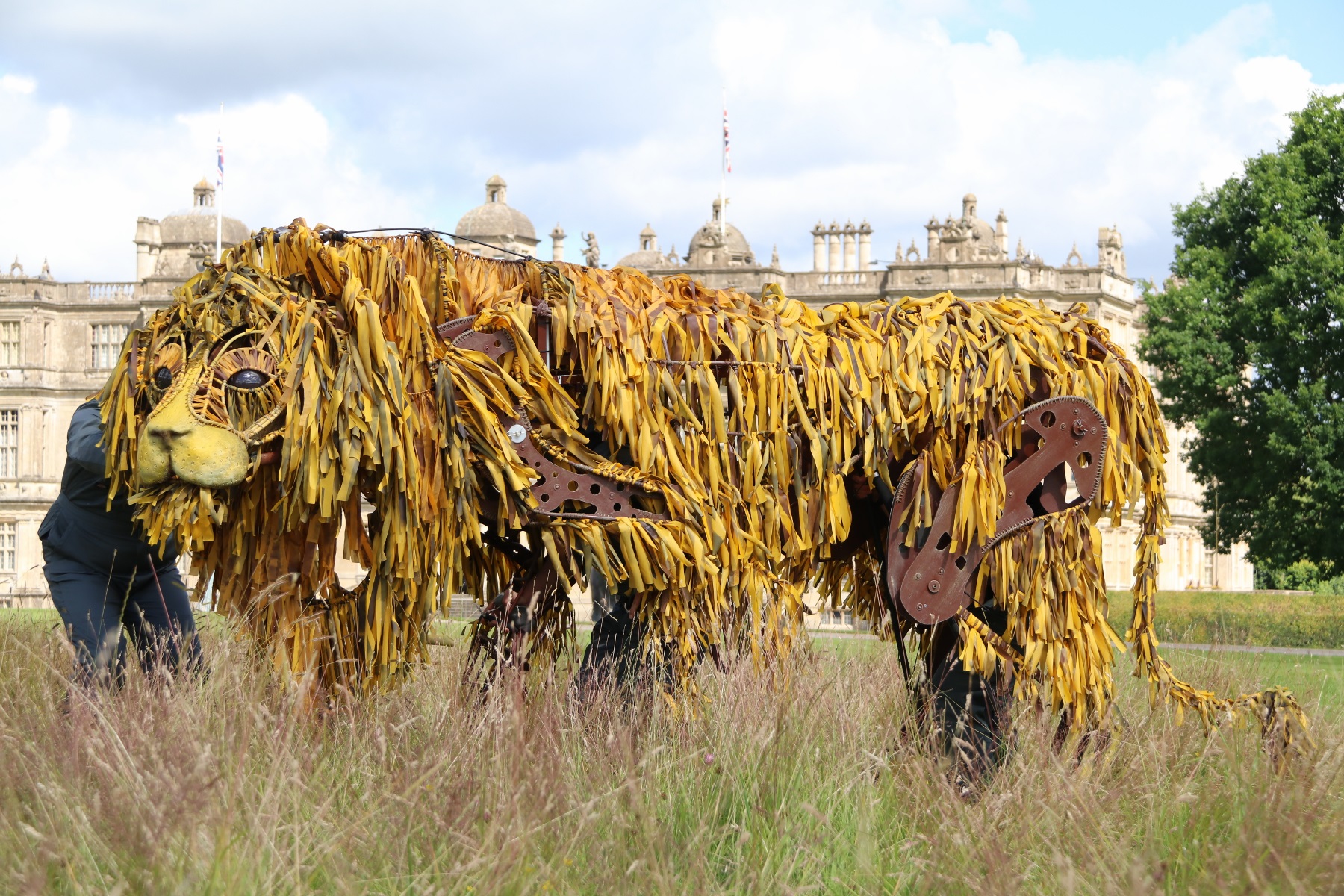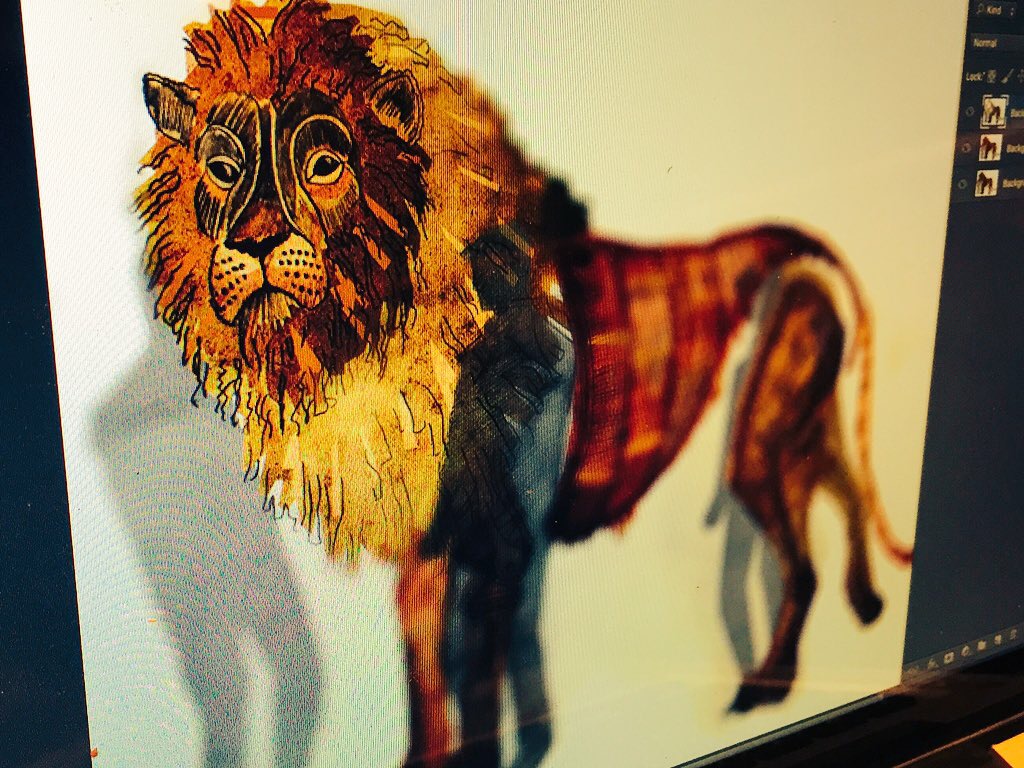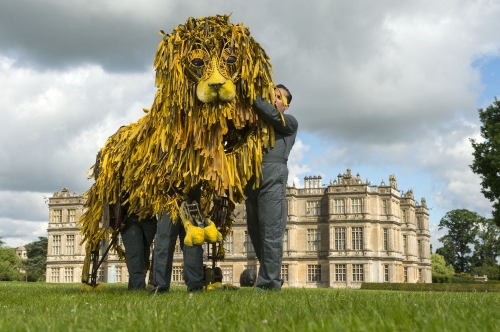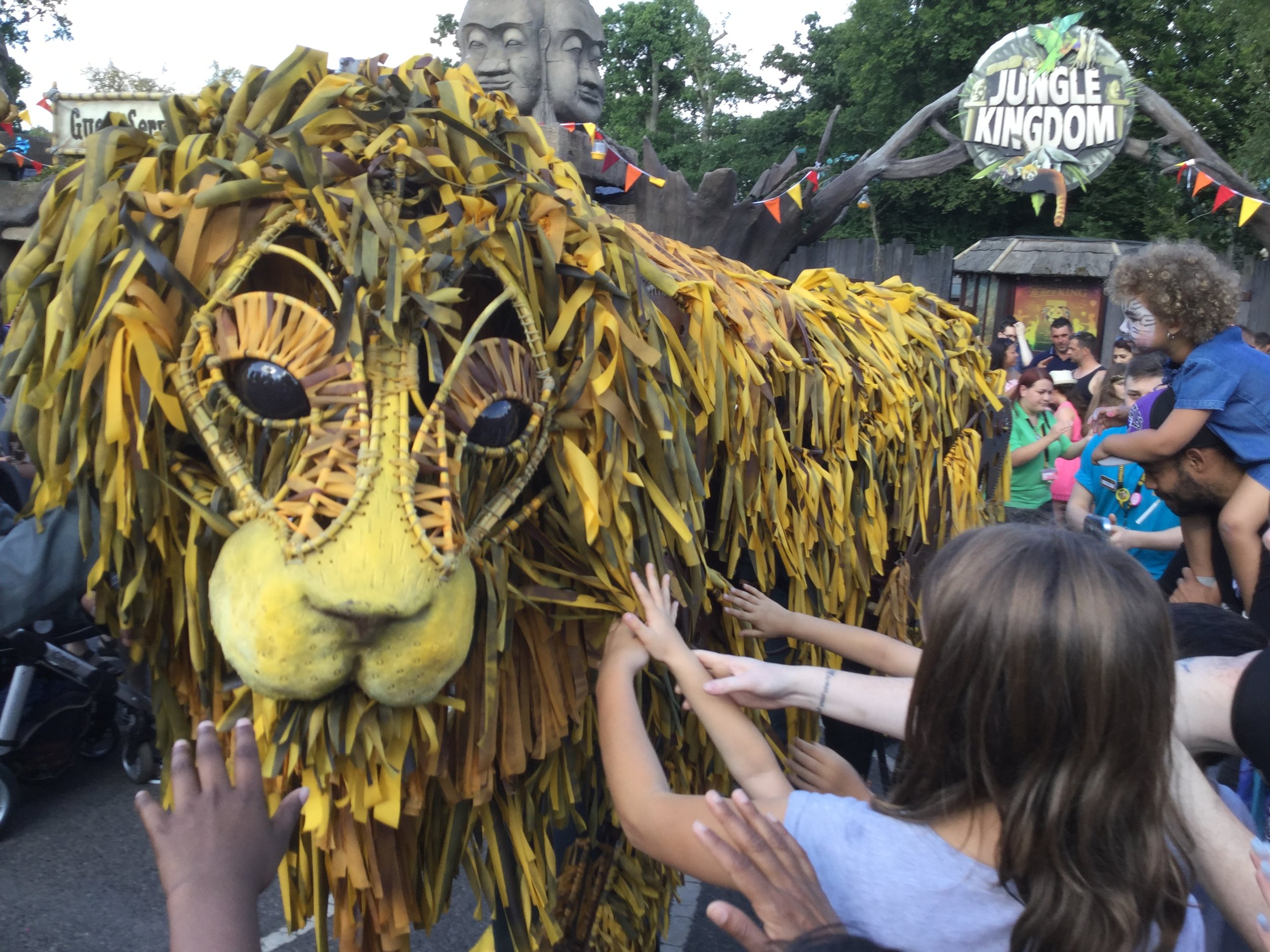 CREATIVE TEAM
Director
Andy Brunskill
Puppetry Director/Designer
Jimmy Grimes
Puppet built by
David Cauchi & Jimmy Grimes
Composer
Andrew McKenna
Puppeteers
James Duncan
Chris Milford
Emma Thornett